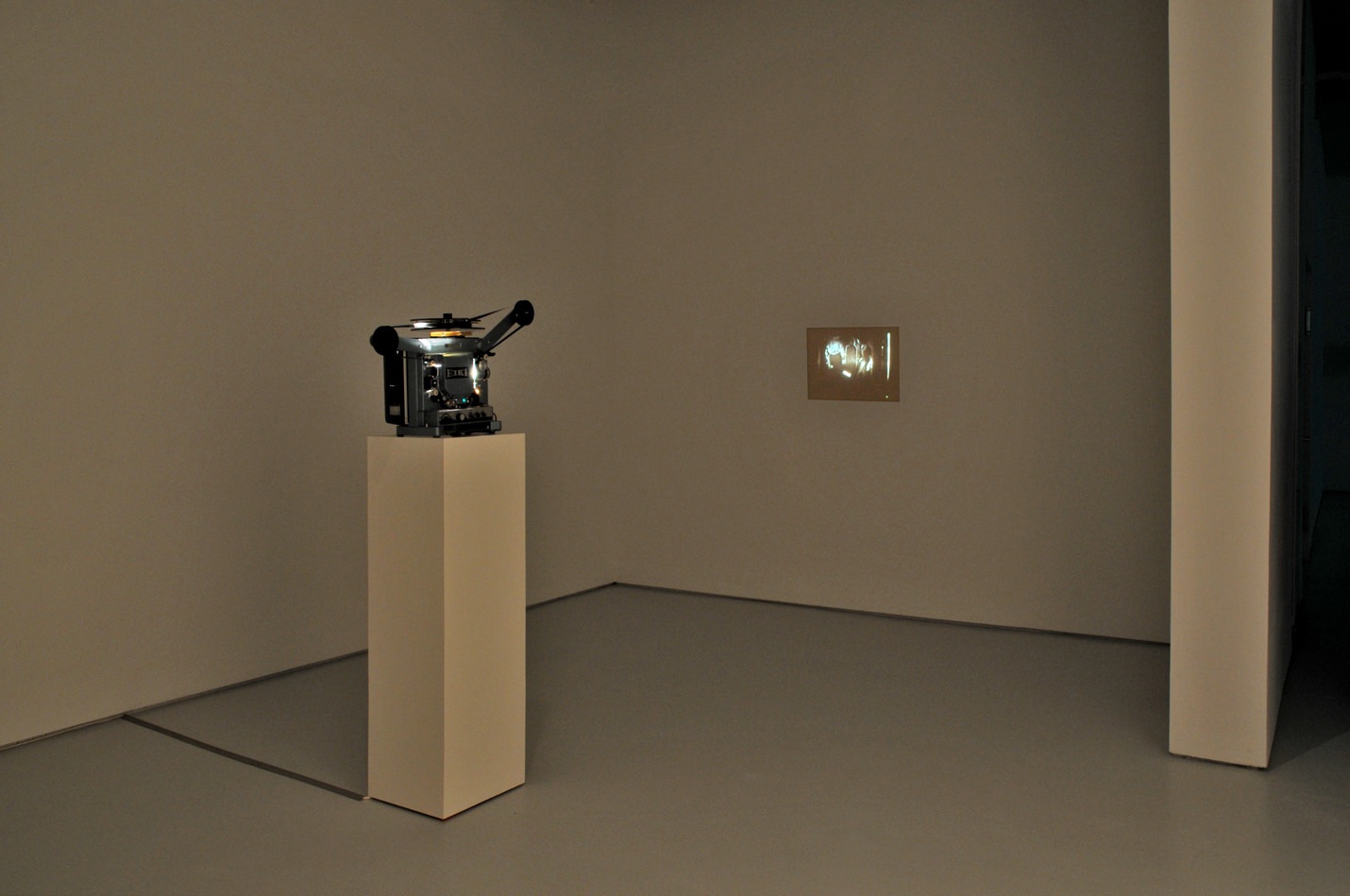 Laotze missing, 2009, mixed media
Laotze Missing is a 3-minute film loop and photographic installation.
The film is a transfer from video documentation shot in a film archive of Song aka Show Life(1928) starring Anna May Wong. In the film, Wong portrays a homeless street urchin who becomes the assistant in a knife-throwing act. The knife-thrower draws a chalk outline around her body and pushes her out of the way before throwing knives along the outline. The sense of absence is heightened by being rewound in slow motion and played repeatedly. Included in the installation is a photograph of a close up detail from one of Walter Benjamin's manuscripts on Bertolt Brecht where he has notated in his own hand the phrase "Laotse fehlt", or Laotze missing, which has subsequently been crossed out.